22 March 2016 | admin
6 MISTAKES BRANDS MAKE ON INSTAGRAM
Instagram, since its birth in 2010, has allowed brands and people to connect through the use of images. One of the rising stars of social networking, it appeared to be destined for greatness – unlike many others. The proof of that greatness lay in the growth of its user base over the years, reaching a staggering 400 million monthly active users.
Thanks to Instagram, brands can tap into an audience that ranges from the very young to the not so young. As a result, the platform is quickly turning into the go-to network for brands that are looking to increase their engagement, particularly since the roll out of their sponsored ads update.
Instagram can be a great marketing tool, and like every tool there are a set of 'rules' or 'guidelines'. Here are the top six mistakes brands can make on Instagram.
#1 – Lack of strategy
Many brands believe there isn't a strategy involved in uploading photos to an account and they couldn't be more wrong. The creative possibilities on Instagram are near limitless, but like any other social network it is advisable to set up goals and KPIs to ensure it isn't a worthless effort. Whether you choose to tell a story, answer FAQs or post photos to increase brand awareness, make sure you do it strategically to add value to your brand and reach your goals.
#2 – Mis-use of #Hashtags
Don't be afraid or over enthused by 'Hashtagging' everything. There is a fine balance between appearing boring and looking over-the-top. Make sure you use relevant hashtags to categorize your photos and allow users to find your profile for a reason; that means avoiding any type of spammy hashtag. A study was carried out to find the best number of hashtags to use in a photo and it resulted in 11 being the magic number giving the highest number of engagements per 1,000 followers.
#3 – Buying Followers and Engagement
If you are considering doing this then Instagram may not be the right platform for you. Many think it is the best option as it gives you immediate engagement and followers, but how can you value a spam account liking and following you, apart from simply reporting the number? The whole point of Instagram is to increase your brand awareness and allow this to grow organically just like your business.
In addition to this, Instagram is closing a lot of these fake accounts used solely for the purpose of buying likes and followers so be careful as it could cost you your profile.
#4 – Being Self-promotional to the extreme
Some brands just can't help but be promotional. Once again Instagram is a platform for those who want to increase awareness and give a human touch to their brand. Overly self-promotional posts tend to have the opposite of the desired effect. Instagrammers are used to user-generated content and want brands to have that same feeling while delivering messages and presenting their culture.
#5 – Not engaging
Making a mistake like this means that you haven't understood the purpose of Instagram. If you want to increase brand awareness then you MUST engage with other users, run competitions and use the power of user-generated content. The network allows you to engage directly with your customers and target market. One of the best functions is being able to tag people and accounts. Use this to discover people who are talking about you and take the opportunity to talk back to them.
#6 – Not posting enough/Posting too much
Brands walk a fine line between under-doing it and over-doing it. If you are going to invest time and money in Instagram then it's best to do it right. Ensuring that you post enough is crucial – especially if you want to build awareness consistently. For brands that haven't been on the platform for long, two a day is the right number. There is no right or wrong but posting five photos a day can look a bit spammy.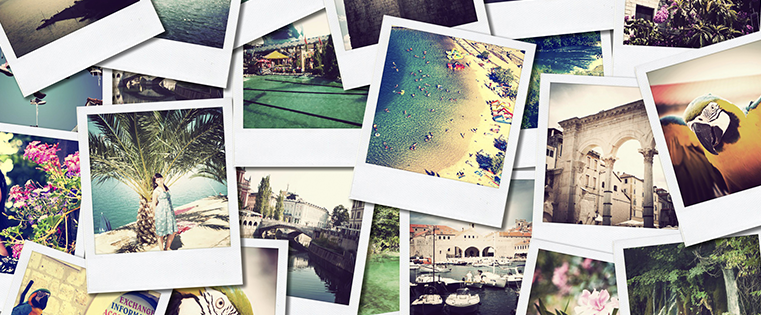 Over the past five years, Instagram has grown from being a place on the web to share selfies to a place where brands can create engaging content through the power of visuals, tell stories and interact with consumers on a human level.
But if you are considering using Instagram as a marketing tool or already are, just make sure you don't make the mistakes above as they could cost you a lot of time and money.