3 April 2009 | Team Tamar
TLC 5-a-side Football Tournament 2009
Once again, here I am on the morning after a the night before – and another highly successful charity
event – this time the TLC 5-s-side football tournament held at Rocks Lane sports facility, Turnham Green.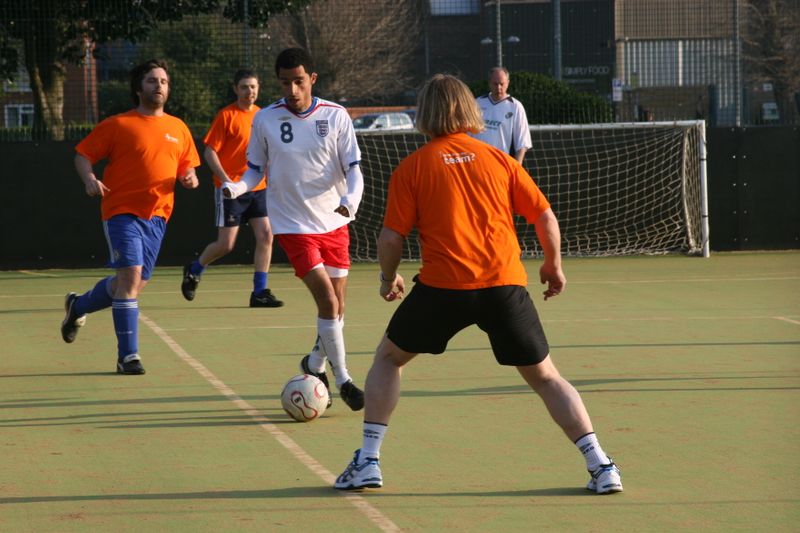 Eight teams of five fought it out in a group stage and knock out style competition (with some taking the 'knock out' bit a shade more literally than others..). The first group consisted of the following teams:
Oak Lodge Staff
Old Fartonians
Oak Lodge Boys
Tamar
After several highly entertaining matches, Old Fartonians and Oak Lodge Staff progressed to the semi finals.
The second group consisted of:
She Bu
The Reds
Oak Lodge Residential
Smart Focus
Some hard fought games in the group stages of this part of the draw saw The Reds and Smart Focus 
progressing to the semi finals.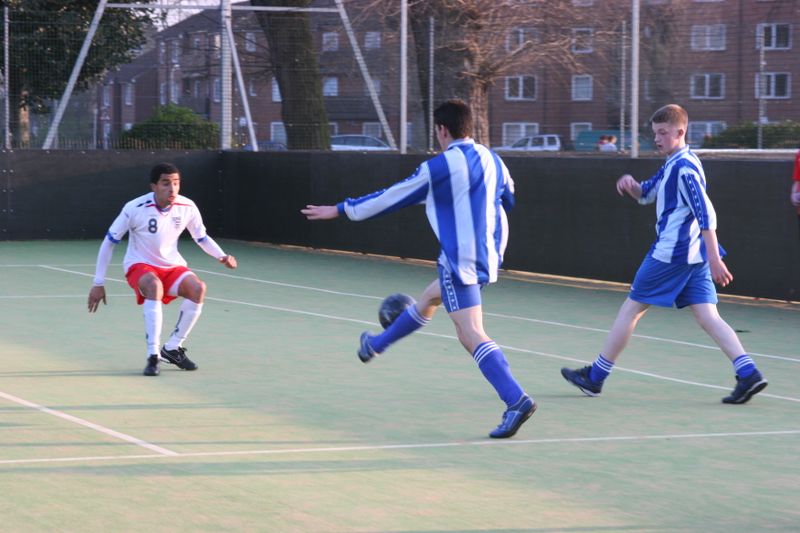 The next stage saw The Reds pitted against Old Fartonians, with the Red team emerging victorious. Smart Focus beat Oak Lodge's staff team, bringing us on to the final.
The two last teams put on a spirited and heated display, with Smart Focus going 1-0 up with a brilliant volley, leaving a few minutes of tense action before The Reds crafted an equaliser. With time running out, both teams threw the kitchen sink at getting the winner, but time was called and the game went to penalties.
With the last kick before sudden death, Smart Focus emerged as the winners, to raptuous cheers and celebrations (mostly by the team itself). A well earned and hard grafted vitcory. Congratualtions to them, and comiserations to The Reds who put in a fine perfomance. The only thing left was for the winners team captain, John Forbes, to collect the trophy, and all the teams (and refs!)  to slope off to the pub to nurse their injuries (Neilson) and egos!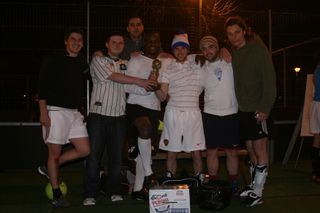 The winner of our prize draw to win Peter Crouch's England boots was Tamar's own Jonny Cheng – congratulations to him. There were over 60 entries to the prize draw, so thank you all for your support – with a particular thankyou to Lesley Oliver, Peter Crouch, and Peters family.
I would like to pay a special thanks to the venue – Rock's Lane sports club – for being brilliant and generous hosts. Other thankyous go to Nicholas Wine for providing a crate of beer for the winners to celebrate in style with, and local businesses and Tamar staff for supporting with donations of food and drink.
The event raised in the region of £450 towards TLC and the Oak Lodge/Tamar project. Watch this space for more news, information and events.
More pictures will be available soon on the TLC Facebook page.
Well played and thankyou to all involved in the tournament last night!