22 April 2009 | Tanya Goodin
Official – Tamar most followed UK SEO agency on Twitter!
We've been playing about with Twitter for about a year here at Tamar but, buoyed by the Ashton versus CNN success, we decided over the last month to make a concerted push to see if we could make it work for us.

As of today we've got 900 followers which is more than any other UK-based SEO agency so we're feeling rather pleased with ourselves. It seems the online community is genuninely interested in what agencies like us have to say, which is very flattering.
What's been working for us is that we've been practising what we preach and actively engaging the online community with regular posts to stimulate debate and comment, rather than just using it as a blog feed –  which most other agencies seem to do. Using it as an RSS feed isn't very "interactive" and frankly rather misses the point of 'social' media. When you engage the community like this and put information out into the Twitterverse we've found you get some very useful stuff back.
Just this week we found out about the Yahoo revenue drop, the Google Labs similar-image developments (via keen Twitterer Matt Cutts) and were alerted to some great research from Hitwise showing that online traffic to retailers is dropping from paid search. The latter was of particular interest of course to a natural search agency.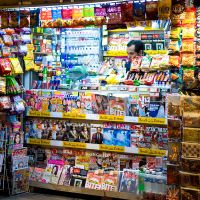 All of those stories probably didn't BREAK on Twitter, but it's certainly the first way we saw them all – showing us that Twitter really does seem to be working well as a medium for a news story/snippet to reach a wider audience than it might have done.
I'm not yet sure what all of this means for us. And I'm yet to be convinced we at Tamar can monetise our followers – but then the jury is still out on whether anyone on Twitter can monetise anything. But I think for now I'm going to leave that issue to the Twitter founders and see what they come up with. For now we're going to continue to use it for the incredibly useful news tool it's becoming.
If you want to engage with us and find out why our followers are growing so rapidly find us at www.twitter.com/TamarUK.