23 April 2009 | Tanya Goodin
By George it's St George!
Google Logo features St George
See below: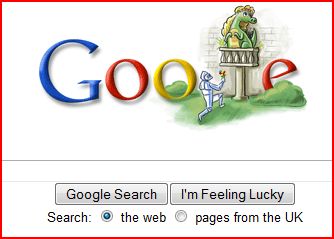 What is interesting is that when clicking through I totally expected to be greeted by a Wikipedia entry, but no! Kudos to rugbyleagueonline for promoting their new England Rugby League kit in the sponsored results, good thinking. And below the Google news feed well done to the Woodlands Junior School in Tonbridge for creating some St Georges Day content which is being viewed all around the world – cool!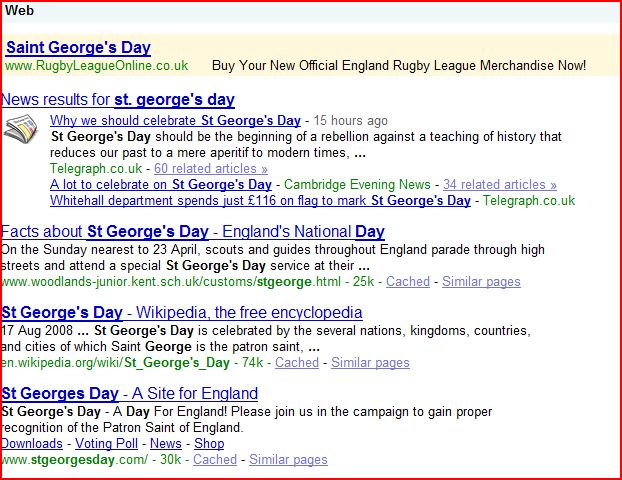 Just goes to show, add some good useful content and people will come!
Update
Wikipedia obviously wanted to be first so pressed a button and now are when you click on the St George's Day logo. No fair!