22 April 2009 | Team Tamar
Ask.com brings back Jeeves the butler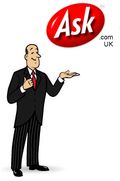 I was one of the many people who were disappointed when "Ask Jeeves" dropped the butler to become just "Ask" and what used to be a popular method of search became just another search engine.
There was even a few campaigns from fans and users who wanted the butler reinstated when the news broke in 2005.
Nevertheless, it seems that Jeeves is coming back from his early retirement to appear in the corporate branding. In April 2009 the search engine was once again rebranded as "Ask Jeeves" in the UK, with a new 3D character and logo. Jeeves will not be coming back to the US in the near future due to many different reasons, but users can still see Jeeves in the US by going to askjeeves.com instead of ask.com.
The return of Jeeves is more like a corporate representative and is something a lot of people said the company should have done in the first place.