31 March 2009 | Team Tamar
Aussie bankers using twitter to help customers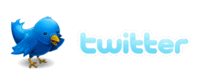 As Head of Social Media here at Tamar, I love to see examples of brands who are embracing Social Media – especially ones in less 'glamorous' industries like banking or finance. It doesn't happen often enough for my liking, so I'm happy to take the goodness when I can get it – hence why I was so pleased to see this story from the good people at news.com.au over in Oz.
It seems that a disgruntled
twitter
use was having trouble with their mortgage application, so decided to vent a little on the micro-blogging website. In a short-but-effective message, Ms Godfrey tweeted:
"CBA f#$&ked up our loan approval so we're still waiting to exchange contracts" 
(CBA is the
Commonwealth Bank of Australia
, by the way!) Usually you'd expect it to end there, but impressively less than 2 hours later she had been contacted by representatives from CBA offering to help her solve the problem. By the next day her application had been approved – cue one very happy mortgage customer.
The most pertinent part of this story (in my opinion) is not that the CBA were monitoring mentions of their brand on social media sites – though this is obviously very impressive. The best part is that once Miss Godfrey then chose to tell hundreds of other people about the positive experience she'd had, via the news website. 
This really highlights the positive side-effect of making your customers happy – they tell people about it. And that should be one of the key reasons that a brand should be considering Social Media monitoring as part of their marketing strategy.