26 February 2009 | Team Tamar
What we can learn from ICHC
Are you writing snappy headlines and titles, churning out absorbing copy and creating easy reading blogs, press releases or website pages and STILL losing out to sites like www.icanhascheezburger.com?
Well, then, you clearly haven't had a closer look at ICHC – because it is almost purely because of their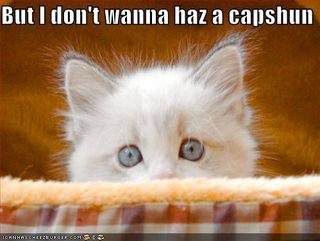 images that this site is getting the traffic you want.
Sites like Lolcats aim to attract visitors with funny pictures and witty comments….sometimes that's really all it takes.
Even if you are not in the entertainment blog industry, learning lessons from this popular site can help your own site rank higher.  Images are not only useful as a place to add links and attract traffic through the rankings, but also as a way to keep visitors on your site, and to keep them coming back for more.
Eye tracking visualisation software studies have shown that viewer's eyes move across the content on a screen extremely quickly. Unless the content is of interest to them they will move on to the next page and continue the search.
The best way to keep them on your site is with content that is directed at them and has appeal. It's easier to create appeal than it is to generate user specific images – cute cats and trashed celebrities seem to be working pretty well for many websites.
No, tossing censored pics of trashed movie stars or adorable kittens about your site like (eye) candy is not going to keep visitors on your site and coming back for more if your copy has nothing to do with the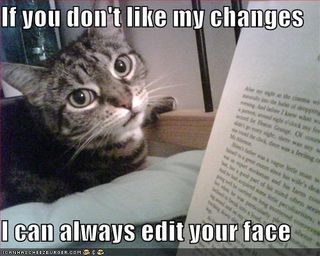 images. You can use any pictures, sure, but when choosing one, remember that it is as important as the title, the copy and ….the caption.
Pictures of cats, dogs and celebs are two a penny online, but adding a snappy caption means more interest, more viewers, and more repeat visitors. Also, if it's funny enough, cute enough, newsworthy enough or shocking enough, visitors will link back to your site ….which means better rankings.
Embedding links in the image means that it will come up on Goggle image searches too, improving rankings even more.