18 February 2009 | Team Tamar
SES London 2009 – Day 1 summary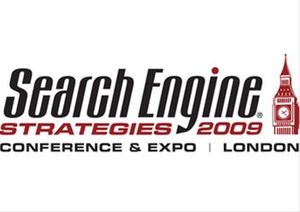 SES London 2009 kicked off to a flying start, with an interesting choice in keynote speaker, Matt Mason, who gave us a summary of his book The Pirate's Dilemma. Not specifically targeted to an SEM audience, Matt presented his idea that businesses should embrace piracy rather than going to war with it. Pirates are well known for looking *outside* the market rather than within its boundaries in order to better serve the needs and wants of the user. Some great examples of pirates Matt used included Radio Luxembourg and Napster. Both services completely revolutionised the service and market they positioned themselves outside of. Following a very interesting summary of his work I plan to download an electronic copy of Matt's book The Pirate's Dilemma in the very near future. And whats more, it's can be downloaded for free…well he wouldn't want to be seen as a hypocrite would he? 
Other sessions attended included 'Universal and Blended Search'. Although the topic wasn't exactly ground breaking, the session chose to focus on the importance of getting the basics right. As universal search results are continuing to show up more regularly in our daily search results and we are no longer limited to just two positions, it is important that we focus our attentions as Search Optimisers, to dominating the rankings for as many results as possible for our chosen key terms. Reports are beginning to emerge, commenting on the effectiveness of universal results. For example, a survey conducted throughout 2008 showed that 31% of users would click through an image result when presented with an image result within their regular organic results. Compare this with 36% of users clicking through news results and 17% on video, it clearly shows we cannot afford to miss opportunities to present ourselves within the rankings in all possible formats.
Another highlight of the day was a session based around Seth Godin's book,
Leaning into the Dip
 where marketeers are asked to question how recession proof their performance marketing is. In many cases SEO now sits within the marketing depart working alongside many other arms from offline advertising to online PR. In order to recession proof marketing as a whole it is important that all functions are working together to achieve 4 core goals; revenue creation, limiting exposure, pushing for innovation and increasing market share. Many interesting points were raised and has lead to me buy the book the session was based upon. Watch this space for an SEO perspective on Seth Godin's teachings in the coming weeks.
The final highlight of the day I would like to mention was the session 'Analytics into Action' presented by Matt Bailey. Matt showed an extreme thirst for knowledge and stressed the need to read data effectively. All too often he sees people looking at their monthly stat reports but rarely seeing them unlock the potential learnings available from the data collected. Matt showed us the importance of breaking information down into related groups, such as by keyword, and looking for a story behind the information in order to discover the next best steps. What product categories are converting the highest? What different techniques are used for those categories which could be used in different ones? Where are the problem drop out points for another product group? The majority of this information is available to us from our current Analytics packages, yet the findings are not always extracted.
For me, the main theme of the day was encouraging people to reflect upon current performance and focus on where to make improvements. In today's difficult economic climate, it essential that all efforts put into SEO are returning the best possible results.