4 February 2009 | Team Tamar
Google Latitude – where are you?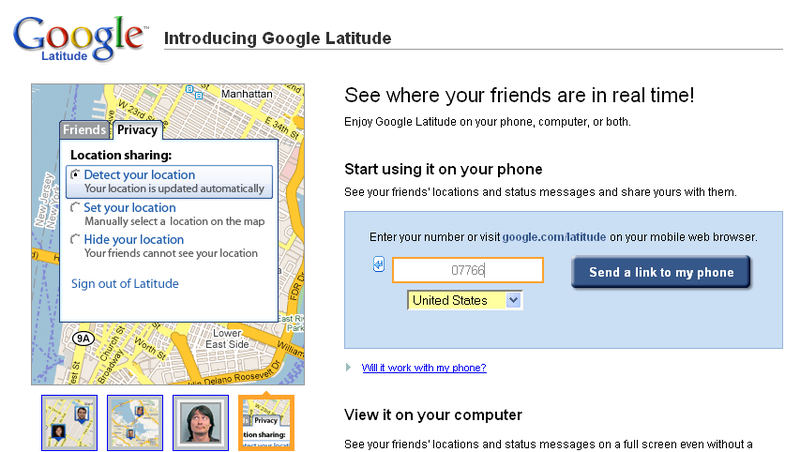 Well, I was going to do a nice interactive blog today about Google Latitude – the new gadget from Google which allows you to see where all your pals are on a map, at the same time – so you never need to miss anyone for that quick coffee again if they are randomly in the same place, or you know where not to go to stay away from someone who is bugging you…
I had tee'd up some nice screenshots from the Latitude landing page,
the registration pages and my iPhone so you could all see what the fuss
is about: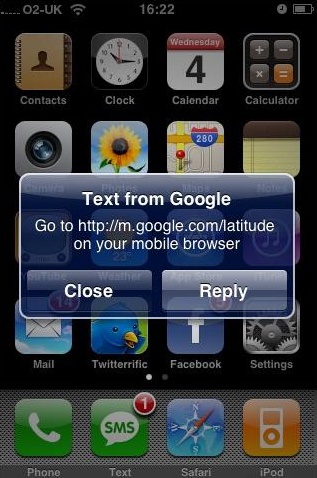 Then, I was hit with this one…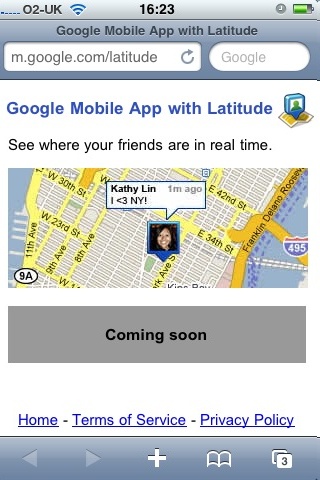 Rubbish! No Latitude for the iPhone yet! The small print says that the gizmo works with most color BlackBerry devices, most Windows Mobile 5.0+ devices, and most Symbian S60 devices (Nokia smartphones).
My first assumption was that it would work on the G1, and that us poor iPhone users had been cut out of the deal. Not the case, Google seem to have sold their own G1 users short (for the time being) too. Nice lack of bias being demonstrated by the guys at Google.
So, all you folks out there with a Blackberry, Sony, or Nokia will all be able to hook up for that coffee. Well, if the Nokia battery lasts long enough…
Us iPhone and G1 users will just have to wait! So keep an eye out and I'll update on this one when I can tell you more.