11 February 2009 | Team Tamar
Adopt-a-blog#17 – www.artnewsblog.com
An art connoisseur, no, but passionate about the arts, yes. I thought that I would be right out of my depth with this one.  Instead, a nice surprise. International art stories with a focus on the visual arts, Art News Blog is the work of an Australian painter. Not obvious, though the news is predominantly from the US, UK and Australia. I've yet to make a dent in the extensive archives and art news categories, as my preference has been to keep a keen eye on the regular posts: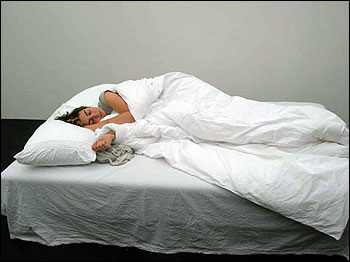 Sleep and be Art by contemporary Chinese artist Chu Yun (www.chuyun.net) is guaranteed to create a stir at the New Museum of Contemporary Art in New York in April. If you like sleeping and art, are female, 18 to 40 years of age, and are prepared to take a sleeping pill before your performance, then this one is for you!
Doodle 4 Google – Population Control is a competition open to school kids, giving them an opportunity to design a Google logo that reflects "What I wish for the World". Details of the competition can be found on www.google.com/doodle4google. Registration closes 17 March 2009
The Prado Museum on Google Earth caught everyone's attention earlier this year, and has been well documented in this blog. No longer content with looking down on art museums and galleries, Google have zoomed in on paintings on the walls. The detail captured is truly remarkable
Then the world of Art Scamming! For example, Janet Francis. She claims to own some important artworks which she plans to ship abroad? The 'story' reads like an Alexander McCall Smith novel! Hmm, intriguing!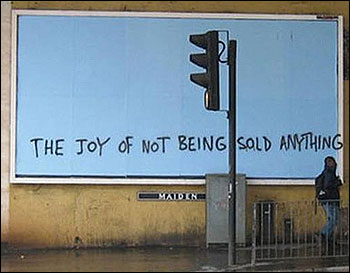 Saving my best for last! Banksy. Love him or hate him, I'm in the former camp, it's been a treat to follow this notoriously secretive artist here. Beyond his official website www.banksy.co.uk, I've learnt of his supposed identity, followed the interview (The Guardian, 17 July 2003), the videos and enjoyed the huge following and interest that he commands: "The day he goes public is the day the graffiti ends"
Thank-you Henry for introducing this website to me. Daunting at the outset, but soon became a delight, and will stay on my radar. Even considering registering my interest in taking part in Sleep and Art. I could do with a weekend in NY. Oh no, I don't do sleeping pills!