Tweet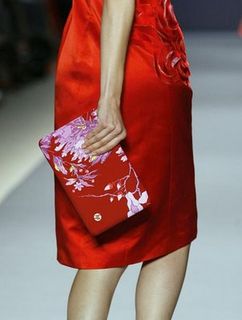 Hewlett-Packard is not known for its runway creations, but after the catwalk introduction of this gorgeous digital 'clutch', every woman will be lining up to own one. Ok, so you can't put your lipstick, credit cards, keys or anything actually, inside it, but it is the perfect computer for women on the go who want a laptop handy, without the hassle of dragging a heavy PC with you everywhere.
And who can resist the elegant and modern peony floral design from world-renowned fashion designer Vivienne Tam?
Almost too pretty to be a laptop, the new HP Mini 1000 Vivienne Tam edition 'digital clutch' weighs just a little over two pounds, is under an inch thick, has a built-in webcam and microphone, broadband connection capabilities and a 10.2" BrightView screen. The matching silk sleeve is included in the price.
Users are raving about it, saying the screen is more than large enough and the picture is sharp and bright, and that it really keeps in line with the integrity and quality that HP is known for, only in a smaller package. And starting at $699.99 in the states, a mere £450 odd, it sounds like a (very) pretty good deal.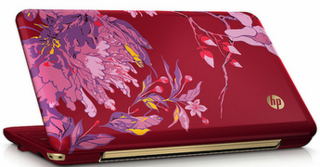 All the boys will want one now!
Tweet
Google+