12 January 2009 | Team Tamar
What website do you wish you had designed and why? Vol. 1
Every month in 2009, each member of the Experience Design team will be posting a blog based upon a monthly theme.
To get things rolling, my chosen theme for January is: "What website do you wish you had designed and why?" As this is my chosen theme, it's only fitting that I go first.
So what website do I wished I had designed? Well, if you had asked me a couple of months ago – before its redesign – I would have said Last.fm. One of the main reasons why I signed up to Last.fm was due to designer envy. I just loved looking at the site. So I was somewhat disappointed, when the design of the site was changed.
I also strongly thought about putting Webdesignerwall, but I have already written a blog about this site previously, "A very impressive website indeed!" – where I highlighted what I thought was good about the site. So I have decided to choose a different website – although some of the things I like about this website are similar to webdesignerwall.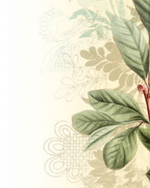 The website I wished I had designed is Dara's Garden. My first thought on the site was 'great'. As you often see many websites that feature strong uses of colour and bold lines, with this site everything blends together nicely, as opposed to having everything living in separate islands on the page. You can tell that the designer has taken a lot of time – and probably enjoyed it too – when designing and building this site. The site has been crafted as opposed to being just botched together. The use of greenery is a nice touch, particularly the choice of using a painted effect on the leaves, and perfectly suits the purpose of the site. The background image used has a multi-layered effect that provides the site with depth and added detail. With a nice effect in how the background image gradually fades into the white background at the bottom of the page.
I think the best quality about the site is that it has a sense of calmness to it. Content is also displayed in a simple and clear manner, and there isn't an overuse of flash.
I always enjoy the feeling when you come across a site and you just think 'wow'. Because it gives you inspiration and impetus to go and design a website of your own, to which others will in turn then say wow to.