23 January 2009 | Team Tamar
How to install Windows 7 on Virtual PC – Free!
If you want to try Microsoft's new Windows 7, but don't have a spare computer and don't want to spend any money on software licences, then read on!
Microsoft have made Windows 7 available to the public in beta format as a free download.  The download is approximately 2.44GB and took approximately 40 minutes to download to my computer.  When you choose to download the product, you are prompted to install the Microsoft download manager to ensure that the download can be resumed if interrupted.

The second piece of software we need to download is Microsoft Virtual PC 2007.  As the name suggests, this software will allow us to create a virtual machine on which we can install Windows 7, without affecting our host operating system.  On the download page you can choose between 32bit and 62bit versions.  If in doubt download the 32bit version.
Once installed, run Virtual PC 2007 and you will be presented with the following screen: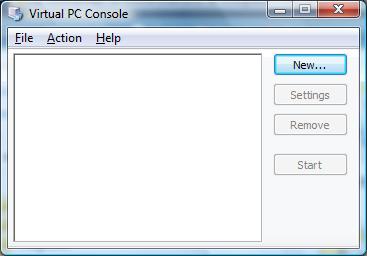 Select 'New' from the virtual PC console and press 'Next'.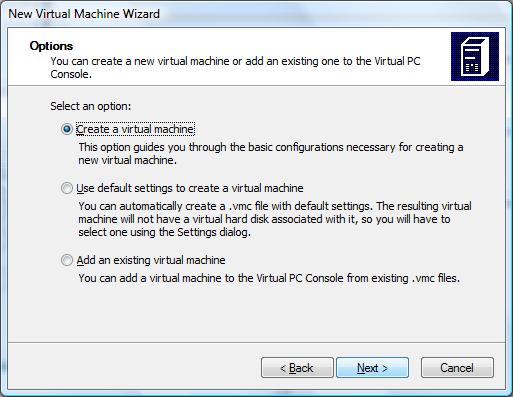 Keep the default option of 'Create a virtual machine' and click 'Next'.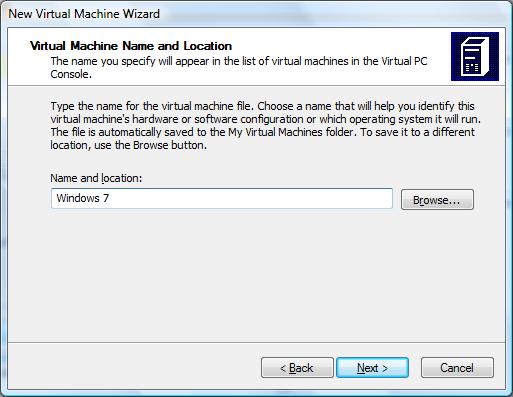 Next we need to give our virtual PC a name.  This can be anything you want (I chose to be creative and called mine Windows 7).  Now press 'Next'.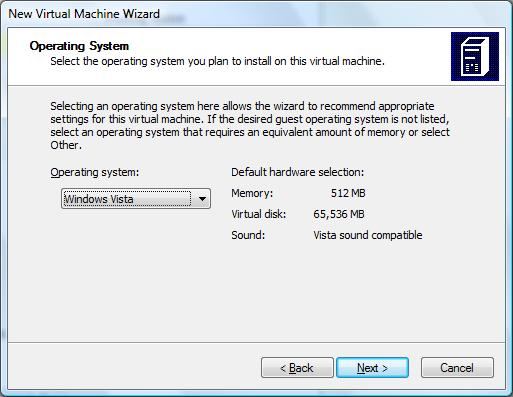 Next we need to select an operating system from the drop down list.  Windows 7 is not currently in the list so choose 'Vista'.  This will let Virtual PC select the most appropriate settings for your new operating system.  Don't panic about the virtual disk size (65GB), the new machine won't use that much space.  The memory might also seem a little small at only 512MB, however we do get the option to increase it later on. Now click 'Next'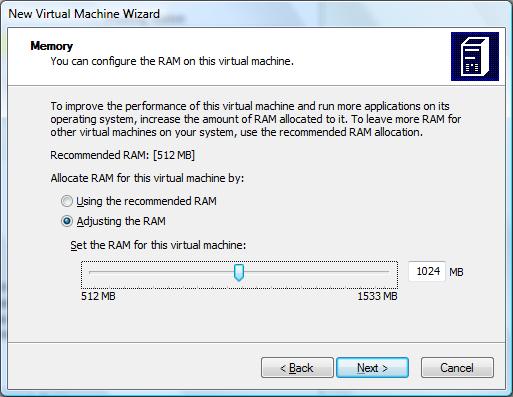 As promised we have been given the option of adjusting the amount of ram to allocate to the machine.  I have chosen to allocate 1024MB.  Now click 'Next'.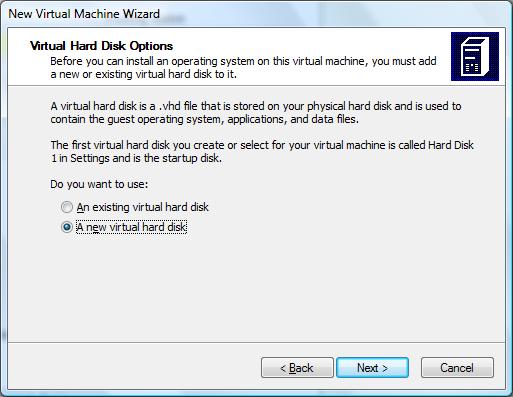 Now we get to choose the virtual hard disk settings.  Select the 'A new virtual hard disk' option and click next.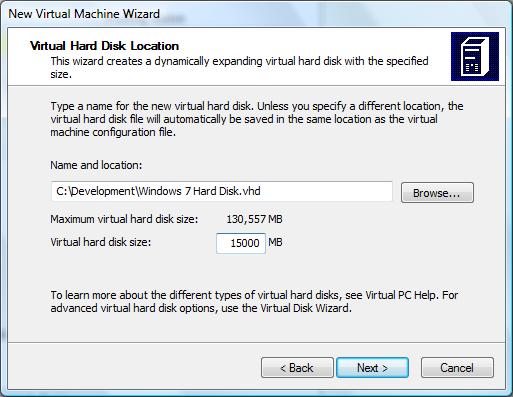 Here you get to choose where you want to save your virtual machine and how much disk space you would like to allocate (I chose 15GB). Now click 'Next'.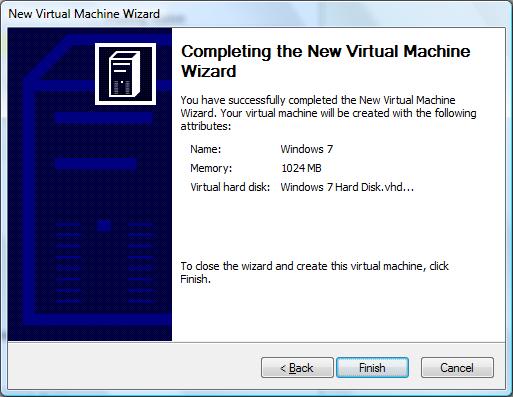 Now review your settings and click 'Finish'.
Our Virtual PC console now looks like this:

Select the Windows 7 virtual machine and click 'Start'.
As the machine is starting, click CD–>Capture ISO Image and select the Windows 7 image file you downloaded earlier. Now select Action–>'Ctrl+Alt+Delete' from the menu.  This will make the virtual PC restart and boot up from the Windows 7 image.
Hint: If you hold the 'right alt key + enter'  the machine will enter full screen mode.  The same key combination will return you back to your host operating system.
Now follow the Windows 7 install steps and enjoy!