22 January 2009 | Tanya Goodin
Google's results prove search is still making money
Despite the gloomy results of Microsoft, Sony and Nokia which sent commentators into a frenzy of doom about the technology industry, Google pleasantly surprised everyone by delivering better results than expected despite the very bleak economic outlook.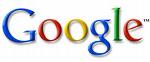 Their results, just announced, surpassed most estimates by delivering earnings of $5.10 per share versus the average $4.96 predicted by analysts in a recent Bloomberg survey. 
Google's revenues were up 18% year-on-year and 3% on the third quarter 2008. In fact the year-end 2008 figure was more or less where most predicted it would end up at the start of the year.  Their share price rose modestly as a result.
So in the last 48 hours we've had good results from both Apple and Google, two technology companies outperforming the market. What do they have in common? Beautifully designed, deceptively simple products that are a joy to use. They focus completely on the end-user, are restless innovators and share an obsession with delivering a superb user-experience. They may have very different cultures but they share a lot of core principles - principles we could all do with emulating over the next few tricky years.
Of course, despite the good results, the nay-sayers are now saying that Google just about kept its head above water in 2008 but that Q1 2009 will be the killer quarter. I don't believe it. Google is still streets ahead of the competition with its core product and my prediction is that the market that it dominates, online search, is still making money and will continue to do so until we all come out from under the covers when this hideous thing is over.