2 January 2009 | Tanya Goodin
Five reasons to be cheerful in 2009
Gloomy or what? According to the media crunch has now turned to crash, recession to depression and we're now apparently facing the most difficult economic period in decades. Today has been officially designated 'throw a sickie day' with more UK staff forecast to ring in unwell than on any other day of the year. With the current misery of newspaper headlines who can blame them for wanting to hide under the duvet until it's all over?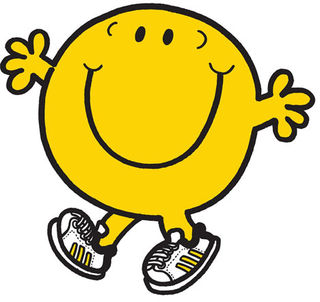 But with the relentless optimism for which I am famed, and for which my staff find me occasionally irritating, I think there are
lots
of reasons to be cheerful and in fact positively
looking forward
to the year ahead. And here are just five of them;
1.
The wheat will be sorted from the chaff
. The businesses that emerge unscathed (in any sector) will not only be stronger but will provide better and more relevant services, at more competitive prices, with faster delivery times and accompanied by positively sycophantic customer service. In any recession winners always pull ahead from the pack with the mediocre coming a cropper. As customers and consumers that can only be a good thing for all of us.
2.
As everyone hemorrhages staff through redundancies and shut-downs,
a pool of highly skilled talent will emerge
that will enable the surviving companies to pick and nurture the qualified and passionate instead of being forced to put bums on seats with the poorly qualified and lacklustre. 
3.
Focusing on what's important – keeping their jobs, will result in
a quietening in the blogosphere
with blogs only being written when the writer genuinely has something important and original to say. More
Robert Peston
please, less
Bad Hair Day
.
4.
We won't be going out much, so we'll stay in – and online – and social media will become much
more than just a collection of social networks
. A 
facebook
connected world will enable online communities to be formed and re-formed with lightening speed and continue to give consumers back the power that has been denied them so long by big-budget marketeers.
5.
2009 will be
the year blue-chip brands finally 'get' SEO
and will divert money from out-of-control PPC spend into natural search in an attempt to cut overall budgets and improve overall sales and conversion rates. And it will work.
I really believe that 2009 is a massive opportunity. The greater the threat, the greater the opportunity. Let's seize it!
Happy New Year