20 January 2009 | Team Tamar
CNN and Facebook – watching the world watch Obama
On a day with the occurance of such a significant world event, the inauguration of such a key new US President, it seems world news and social networks have combined to provide us with a brilliant tool to watch the events unfold, and keep up with your friends and the worlds thoughts at the same time.
CNN and Facebook have combined to create their 'Watch with friends' tool – pushing the boat out for such a big event to provide us with what I believe to be the true meaning of social networks - being able to commentate with friends from around the world, whilst watching world events unfold.
This blogger even managed to spot his own concern that everyone could see in the midst of all the worlds thoughts, courtesy of a little help: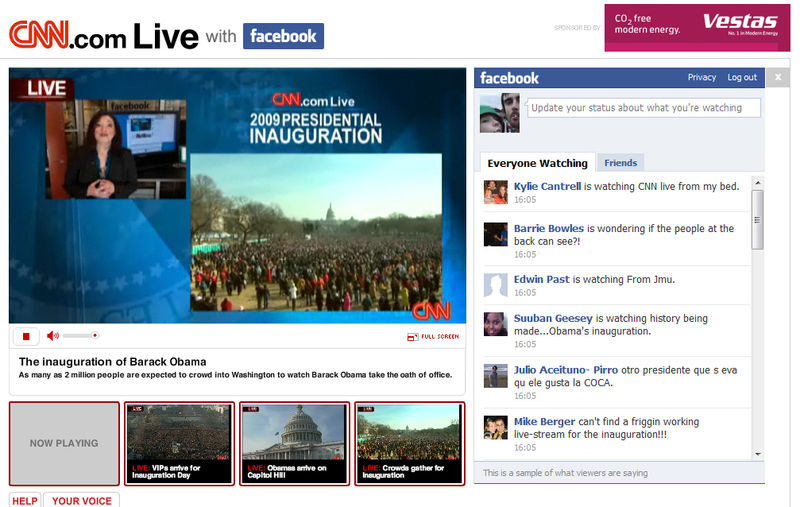 So put the kettle on, sit back, and share your thoughts with the world on one of the most important presidential inaugurations in history.