14 January 2009 | Tanya Goodin
Adopt-a-blog #6 – StephenFry
If Oscar Wilde was blogging today this is what I imagine his blog would look like. Witty, erudite, packed with razor-sharp observations and a touch of the unexpected… 

I've been following Stephen Fry's blog for over a year so it's a bit of a cheat picking it for this Tamar series but I think it's one of the best blogs online and I'm on a mission to bring it to the attention of anyone who might still be unaware of its existence.
Stephen is an actor, author, wit and raconteur and also (and this bit always comes a surprise for those who only know him from his TV appearances) a self-confessed technophile. Obsessed with
apple
 (the second person in the UK ever to buy a Mac, after Douglas Adams) he also yields to few in his love of the latest gadgets and gizmos and says he's never met a smartphone he hasn't bought. He had probably the first iPhone in the UK after he brought one in the US and hacked it for UK use before it was launched here.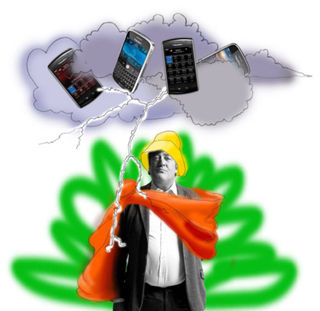 His extreme passion for all things digital always surprises those who see Stephen as the tweedy old-fogey he appears to be but it's one of the things I most enjoy about him. He simply sees all technology as communication and as he's a man of words he relishes communicating in as many different, and new, ways as possible. I also follow
his twitter page
and he updates more frequently and wittily than anyone else I follow.
So, to the blog. Well, ironically, in the period I chose to review it he hasn't updated for over a month as he's currently traveling in Africa, Mauritius, Indonesia and New Zealand filming a documentary about disappearing species. He posted before he went that he expected to be out of the reach of broadband, mobile phone reception and even landlines for most of the time so we can forgive him. Mind you, whenever he gets any brief window of mobile reception, he's still twittering away via the iPhone twitter client tweetie!
But the last month doesn't stop me reviewing the blog as a whole over the past year and commenting on what I like and dislike about it.
The good stuff: as you'd expect it's beautifully written and always a total pleasure to read. If only the same could be said of every blog in the blogosphere. If I'm reading something online I want and expect it to be a elegantly crafted piece of prose as well as to entertain and inform and he never disappoints on any of those fronts.
I also find his product reviews comprehensive and incredibly useful. He's obsessive about the detail he goes into and I totally trust his opinion so his recent post about
his disappointment with the new Blackberry Storm
stopped me in the knick of time from upgrading. Stephen's opinion is so highly-rated by the digerati that the BBC even posed the question recently '
Can Stephen Fry kill a gadget
?' with the recommendation that gadget-makers should get their products thoroughly tested by Stephen
before
they are launched rather than sit back afterwards and watch his damning reviews go viral.
But it's not just gadgets he writes about. Another reason why I love his blog is because of the breadth of subject matter. From the subject of 'fame' to Wilde and Chekhov with 'why Tim Berners-Lee is the greatest living Englishman' in between it's always thought provoking and engaging.
I have to cite one thing I don't like about Stephen's blogs and I'm afraid it's the verbosity of some of them. He calls his blogs 'blessays' and some of them go on and on at extraordinary length. Tricky to read on screen and just plain too long. He benefits from a good editor in his offline writings and it's a shame he doesn't have one for his blog. His shorter posts are always much pithier.
So, before I'm guilty of the same crime there it is – Stephen Fry's blog. It's utterly brilliant. Read it.