3 December 2008 | Team Tamar
Where on Google Earth is Santa?
As 2008 steams on into December (which is unbelievable – I was about to distribute some signage: 'Missing, 2008: Where has it gone?'), and the start of the silly season – turning your average shopper into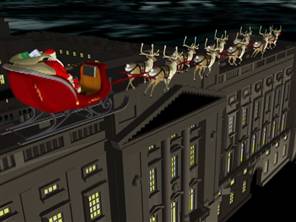 a Kiwi full-back marauding down Oxford Street (the really ferocious ones have a icy glare and are usually armed with a pushchair), we turn our attention, and pay cheques, towards the most wonderful time of the year – Christmas.
With there being not very many shopping days left till Christmas, most firms are jumping on the band-sleigh and cashing in on the Christmas rush. Decorations up, carols CD on, and opening hours extended.
However, some companies have chosen a bit of a different way to indulge and spread a bit of Christmas cheer. Chief of which is our fave Google – who are keeping a very close eye on what the big man Santa is up to in the run up to what is always the busiest day of his year.
The Google Earth team have again teamed up with NORAD – the North American Aerospace Defence Command, to deliver the NORAD Santa Tracker.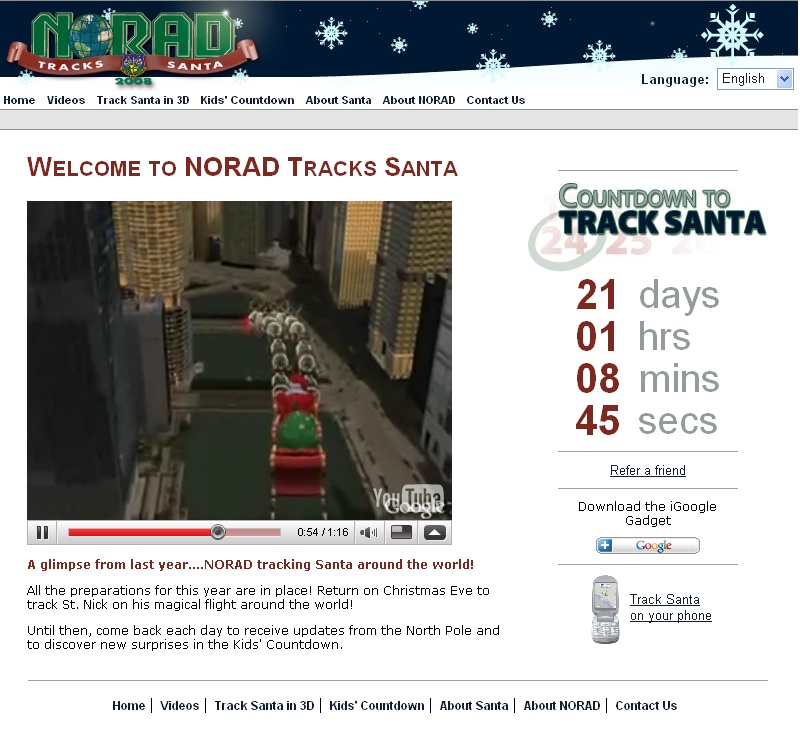 NORAD usually does boring stuff like provide aerospace warning and control for the USA 365 days a year, but on December 24th, they gear up for the really important work.
As a youngster, I had to rely on racing to the kitchen to see if the mince pies had gone to work out whether Santa had been to town. Not so anymore – you can just check the Santa Tracker to see where 
he's got to.
So – this year no need to listen out for sleigh bells or a rather rotund man wrestling his way down your chimney – check the NORAD Santa website, and keep an eye on him yourself.
And while you are looking for good ol' St Nick, please allow me to wish you a Merry Christmas and a Happy New Year!