24 December 2008 | Team Tamar
Holiday Fun – Track Santa's Journey with Google Earth
Gone are the days when parents could tuck their little angels in bed with Christmas Evetheir children dizzy with excitement in the hope that Santa would be heading down their chimney before the morning comes. The clever team at Google have created a number of ways in which you can track Santa on his very busy evening, giving you up regular updates on the big man's progress.
First up is the updated Santa Tracker using Google Earth. From 11am (GMT), you can keep your eye on the 'Santa Cam' and see when and where he arrives, through the integration of Google Maps and YouTube videos…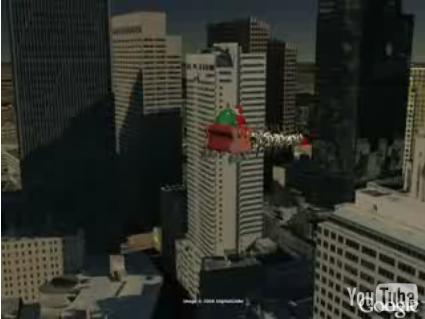 If that' not enough Santa Claus action for you, Blitz the Elf is also providing regular updates of all the preparation for the journey and where Santa is heading through his very own
Twitter feeds.
Google are hoping that this will be the best year yet to keeping up to date with Father Christmas' movements. If you'd like to read about the journey Google have taken to create their latest Santa Tracker, visit the Google Earth Blog.
Wishing you all a very Merry Christmas from the Tamar team!