24 November 2008 | Team Tamar
The Future of Music Scouting?
Sometimes you stumble across a solution to a problem, or an application of a concept that is so simple in its implementation, yet so undeniably genius, that you almost have to take a moment to consider how it was ever possible to exist in a world without it.
Like the iPhone's dedicated "Silent-Mode" switch that does not require any input via menus or tedious procedures, www.beatbidders.com is a simple and practical application of tech and interaction that overcomes some major issues in the music production world.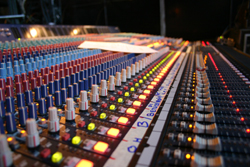 BeatBidders is essentially a social network geared at Musos and producers, with profiles and forums. What sets it apart is the ability to sell your samples and songs to producers, or even purchase samples and such from other musicians.
It has already attracted a whole range of well-known artists and producers, who are trawling the network for future hits, samples and break-out acts.
Running a system that can only be described as Reddit meets eBay; musicians post their creations, sort them into genre etc, and wait. Being a social network, posts can be voted and commented on, and searched through using a host of filters. Quality control is left up to the community, where the better posts will appear higher up than weaker ones, filtering out the chance-takers and the sub-par from the rest.
Once a post has been clicked on, the viewer is presented an eBay like auction page with the regular details on it (starting price, ending date etc…), all of which are controlled by the poster.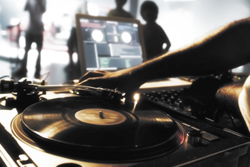 Having been a DJ and experimented with music creation, I have often thought about the various pitfalls and drawbacks for unsigned and unexposed acts.
BeatBidders makes it easier for new artists to get their creations heard by the professionals they always dream of presenting to.
It is not just the artists who benefit by this setup: Producers can access a larger pool of talent than they normally have access to (pre-screened and filtered by the community), cutting a lot of time out of the scouting/talent-searching process.
This is truly a huge step forward for the music world; let's hope it paves the way for other industries…