6 November 2008 | Team Tamar
BBC squeezes the pulp
Im a massive fan of the BBC. I love the iPlayer, I love their glossy customisable homepage and I'm quite a fan of the antics of the guys on Top Gear. I have all kinds of feeds from the BBC on my iGoogle, amongst my favorites are blogs – Preston's Picks and the BBC Internet blog.
I noticed an particularly interesting story of one of these blogs last night. No im not going to add to the chaff about the credit crunch from Preston's rather insightful and very creditable views on markets and the economy – but from the internet blog – about a change that the Beeb are making to how they distribute link juice.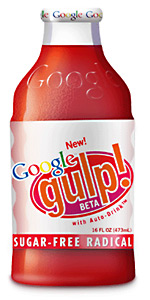 Google link juice. The lovely stuff that a great website can pass to yours by linking (or that you can pass to others in the same fashion) that means that a site effectively gets a 'vote' and is bumped up in its pagerank, and hopefully – given time, its rankings.
Its always been the case that if you were lucky (or clever) enough to get a link to your site from the BBC, the BBC was one of the best sites to get a link from. With over 28M pages, and 3.5M inlinks, as well as being one of the most up to date and respected sites around, its obvious why the BBC's pagerank sits up at 8.
However, there have been a few changes of late.
The Beeb has been referenced as stating that they wish to do more linking from their own site to others, offering the user a more varied experience with an increased ability for more seamless navigation to related stories, as well as showing that they, as an institution, are not myopic like many would like to suggest, but are willing to take on and advovate the views of other sources. 'Hurrah' I hear the search world cry – more chances for links from the lovely BBC website with all their juicy link juice.
But unfortunately, this is not the case. In doing so – the BBC is introducing a tracking system – so that they can tag up and monitor the traffic exiting the site via these right hand side external links. At the moment, there are two things that will stop juice being passed on. 1) The tag itself – creates a URL that cannot be crawled, and 2) there is effectvely a double redirect, which incorporates a 302 – which again, a Googlebot cannot get through. The double link also alerts the user via a time delayed intermediary screen (which is only there for 5 seconds) that they are leaving the BBC, to distance them for responsibility for the content.
Effectively, the redirect and the tagging makes efforts to get a link on the BBC website not really worth the while, a shame, given the quality and value associated with a link from the BBC in the past. Luckily, this will only effect new links – so your existing links will not be affected. Well, for the time being…
The BBC have clarified that they are working on a javascript solution to allow for the passing of that all important link juice, so this is one we will have to keep a close eye on. Stay tuned to the Tamar Search Blog for more developments.