15 October 2008 | Team Tamar
The best social bookmarking sites
There are so many social book marking sites out there, so we understand how confusing it can be to ensure you choose the right one for you and your needs. So here is a breakdown of a couple of our favourites and how they can help you.
Firstly we need to determine what a social bookmarking site is and what it is used for.

What is social bookmarking?
According to the all-wise Wikipedia, social bookmarking is a method for internet users to store, organise, search, and manage bookmarks of web pages on the internet with the help of metadata. So in plain English it is simple a way for internet users to save pages that they really like or place value on to a third party site to make it more accessible to other internet surfers.
So why use social bookmarks?
Three main reasons in my opinion, getting every piece of content you write a fighting chance to be read by as many people as possible and secondly, backlinks. Think about it, if you submit every single story or page of content you create to a social bookmarking site you could build up a huge amount of backlinks over time. Finally, to get as many people as possible onto your website, so social bookmarking play a vital role in drving traffic to your website or blog.
Here are some social bookmarking sites to look into:
Just two quick notes, always take great care in writing your story's title as well as selecting it's tag (category). You only have one line in which to lure the reader to your site and if it is in the wrong category your target audience won't see it at all, so take a moment to make sure you've got it right.


reddit is the simplest of all the social bookmarking sites on this list. Submitting pages couldn't be easier and if your title draws enough attention it could drive loads of traffic your way. By far the cleanest pages of all these bookmarking sites. There is hardly any advertising on the pages. However, only use reddit for less serious stories as its front page usually displays entertaining (while informative) stories. Great for an early morning read though.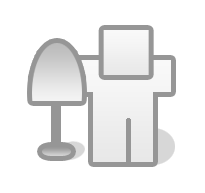 One of the better known social bookmarks and for good reason. Has the potential to drive a lot of traffic to your site IF you can get your story on the front page or anywhere near the top. You will see it's icon all over the internet and although submitting is relatively easy it can be frustrating as there are quite a few steps to follow. My only real gripe with digg however is that clicking on a story you would like to read on its index pages takes you to that submissions digg page before you need to click on another link to actually read the story you are after. Minor I know, but it annoys me.

Sphinn

Another Tamar favourite and it is somewhere between reddit and digg when it comes to submitting stories, not quite as easy as reddit, but not quite as time consunming as digg. The layout is also clean and it really is a nice early morning browse and like digg it is very suitable to submitting stories to, whether they are entertaining, serious, well, anything goes really.

Stumble Upon

Unfortunately you need to install a toolbar for your internet browser for Stumble Upon, but fear not. It is worth it. Submitting a story is right up there with reddit when it comes to ease, simply click the "I like it" button on your toolbar and you are up and running. The "Stumble!" button will also take you to sites that you might enjoy (based on your interests that you complete during registration – it's free, don't worry) and you could spend hours Stumbling through cyberspace.
So those are my four favourite social bookmarking sites, there are so many out there so I would love to hear your thoughts on which of the sites actually helps your sites and traffic the most.