10 October 2008 | Team Tamar
Image Tagging………Done!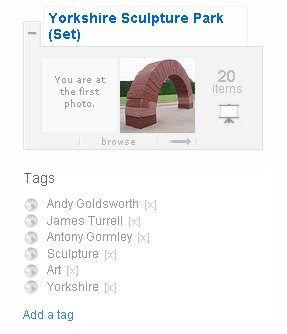 One thing that makes me reluctant to upload loads of photos to Flickr or Facebook is having to tag them all manually with key words, dull, dull, dull. Not that it's compulsory to tag pictures, but we all know it's important to have keywords so images can be indexed and found through search.
Well, my life could be about to get a whole lot easier with ALIPR (pronounced a-lip-er) which stands for Automatic Linguistic Indexing of Pictures in Real-Time. The site uses software that can train computers to recognize the content of images rather than text tags. Researchers at Penn State who developed the technology started by manually tagging 60,000 photos, they then built a statistical model to teach the computer to recognize patterns and assign the keywords to new photos that seem to contain similar elements.
According to one of the developers it's not 100% accurate, but It works by recognising patterns in colour and texture.
Give it a go at, http://alipr.com, where you can also upload images to teach it yourself.