Tweet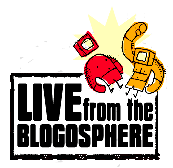 It has become one of the most popular ways for people to express themselves and even for companies to get their words out online. The blogsphere is well and truly established and on a rampage. New blogs pop up everywhere and generally don't last long. (I too am guilty of cluttering up cyberspace with deadspace)
So I thought (with a little help from Henry) why not write a post on what makes blogs work. What makes a blog post good? Is it the amount of traffic it generates? Is it the content? Is it the warm fuzzy feeling you get from reading it? Well, I have a couple of ideas…Indulge me…
The first obvious fact is originality. I am a big fan of being original, in fact I take a sense of pride in it and for that reason I am going to use one of my own posts as an example…Who has the best news service of them all?
I think this story worked as well as it did because it offers advice and I tried to combine a little humour into it. I think it was just a "fun" piece to read (while being informative) and I thoroughly enjoyed writing it.
Secondly, THE POST NEEDS TO BE EASY TO READ. Nobody, and I do mean nobody, enjoys reading anything overly complicated, not because of the topic, but because of the writing style. Using big words is all fair and well, but sometimes trying not to sound too smart helps your writing become easier to digest for others and after all you want to appeal to your readers!
Thirdly, choose your topics carefully, write about things you know. Don't just rehash someone else's story. If you write about what you know it will make it a lot easier. I don't profess to know as much about social media as Henry, so I generally don't write on the topic. So focus on what you know, just as our CEO – Tanya – did in her post about going on holiday with technology.
Teach people something they don't know. When looking at our blog stats, Henry's story – 9 Facebook Tips - has brought in loads of visitors, because the story is very informative and it genuinely taught visitors something.


Another vital aspect of blogging is headlines for the aggregators. This might sound trivial, but it is impossible to ignore. If you submit your stories to aggregators, like we do, like reddit, sphinn and digg, you need a catchy headline. It is all that most people will read of your post and if it doesn't lure them in, no one will read it.
We have had two instances when catchy titles have brought in roughly 2000 visitors to our blogs through our aggregators.
So next time you feel like posting a blog, sit back for ten minutes and think: "What do I know something about? What interests me and what sould other people want to know about it?" and you might find the words gushing out of you.
As you might have noticed I love writing and could carry on all day about my opinion of good blog posts.
It is relatively straight forward though – Are people reading and responding to it? Did your readers learn something? And also, will they be back? Getting people to come back to your blog is extremely important; writing for no one makes no sense.
I hope that you found my post about posting interesting and if nothing else you enjoyed reading it and escaping the rat race, even if it was only for a second.
—————-
Listening to: Pere Ubu – Why Go Alone?
via FoxyTunes
Tweet
Google+