17 June 2008 | Tanya Goodin
Three projects on three continents – job done!
I've been so proud with what the Tamar team managed to achieve last week. We had an ambitious plan to work on three projects on three continents simultaneously. Two community-based projects in South Africa and China and an environment-focused project in the UK. Every single member of the Tamar team, in true Tamar style, got their hands well and truly dirty and mucked-in and we delivered some amazing results. A foster home in Shanghai has a repaired roof and some new equipment for the kids and a school in Cape Town has new paving, gates and playground area for their youngest children.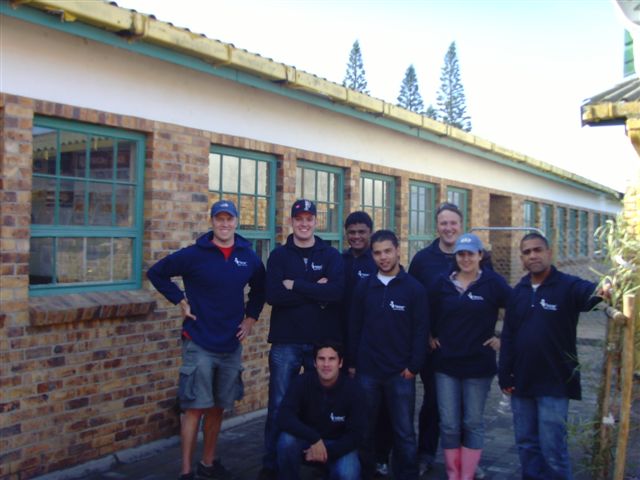 Tamar SA in Guguletu Township, Cape Town
Tamar UK at Whitsand Bay in Cornwall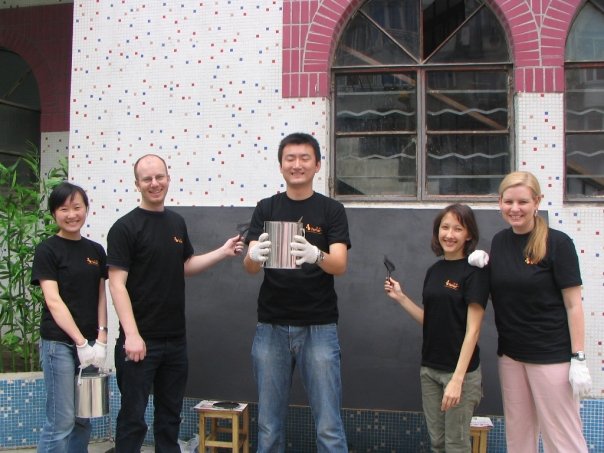 Tamar China at Yue Miao in Shanghai
I have a sneaking suspicion that it's the UK team that got off lightly this year as our Cornwall beach clean was simply a pleasure from start to finish. Only slightly marred by seeing two young guys come down to the beach as we were leaving with a full crate of beer…we just knew those cans were staying on the beach. Grrr.
We also drew the long straw having the honorary Tamar dog Teddy Jackson – adopted by all female team members. He may well get a permanent invite to the office sometime soon!
It was a great week for all of us. Credit crunch or no credit crunch there are people globally much worse off than us in the UK worrying about our mortgages and our credit cards. And this week we managed to do something practical to help them. Who says relatively small businesses like us can't make a difference?