24 June 2008 | Team Tamar
Please FireFox, Pimp my browser
So the new FireFox has been released and we have done a post on it. Louis' post focussed more on a technical side of things, I want to show you some of the cool gadgets and add-ons that you can pimp your browser with. I should warn you in advance that many people (including me) might find these quite pointless, but browser bling has never cared much for practicality.
So let me start with a screenshot of one of my favourite add-ons…PicLens. Have you ever looked for a picture of something, but using only the search engine's results page took forever and eventually you didn't even find what you were looking for? Well, the guys at Mozilla have fixed that problem with PicLens. As you can see it displays results of your picture search on one handy and easy to scan through page. What a great feature and it could be easier to use, simply hover over any picture and click on the "play" button for PicLens to work is magic.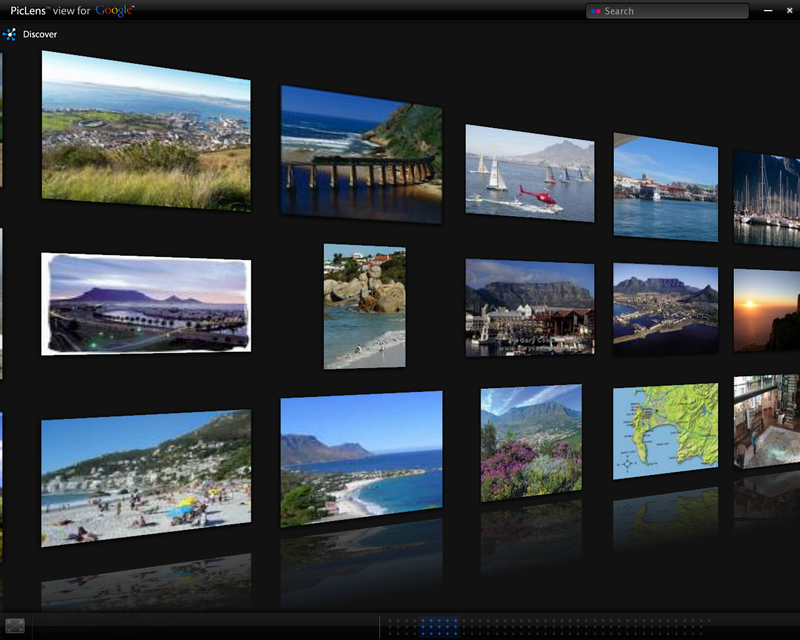 Another one of my favourite add-ons has to be the integration of Facebook into your toolbar that allows you to receive live updates of your notifications on everyone's favourtie socail network. They pop up in a designated spot on your screen and the toolbar also lets you change your status, etc. It could be very annoying with constant pop-ups, but you can edit what you would like to recieve notifications of, which I think is essential.
You can also integrate Digg and Stumble Upon into your browser and these features may not be new, they have been tweaked and mine seems to be running swimmingly…There is also FlagFox that tells you where the website you are on is hosted, ForeCastFox gives you a 3 day live forecast for a destination of your choice. I have been checking this and it is very accurate!
Then there is a Google Enhancer add-on and this simply beefs up your Google services. Here is a screenshot of a search results page in my polished version of FireFox. If you look in my status bar you will see the icons for
ForeCastFox and FlagFox
View this screenshot fullsize.
On the SERP you will also see that the keywords are highlighted, the results are numbered and there are little avatars for sites that have them.
And last but definitely not least my very favourite, FoxyTunes, it integrates your music player, iTunes, WinAmp, Windows Media Player, etc, into your browser. Those are the little control buttons in my status bar in the screenshot above. It also allows you to access information online about the song, album or artist you are listening to. It also adds a cool link to the song you were listening to while writing a blog post as a signature…
So it is official, my FireFox 3 has officially been pimped…Has yours?
————————————————————————————–
Listening to: Alkaline Trio – My Standard Break From Life
via FoxyTunes