12 May 2008 | Team Tamar
Social giants make profiles portable
Last week was quite a week for social networks as both Facebook and MySpace
decided that they will allow their users to use their personal data and
information on other websites. MySpace made the announcement first on
Thursday with Facebook releasing its statement on Friday.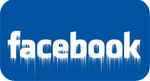 Facebook is planning to allow its users to distribute their information
to any website, but MySpace will only allow its members to transplant
their information on Yahoo and Ebay owned sites for now.

However
it is believed that with time the 200 million member strong social site
might explore the option of allowing users to post their personal on
any site that would allow it. What implications will this have on the
daily user numbers on these sites? These sites have become extremely
popular because users need to go back to each site to check their
updates, messages, etc.
However, with these new developments it could decentralise user
information allowing you to check your (and your friends) information
from any site. I already do this on my iGoogle page with the Facebook
plug-in and it is very handy indeed!
This also raises the question of advertising…Will brands still be
as enthusiastic to advertise on these social networks if,
hypothetically, the majority of users access their profiles remotely
and in doing so miss out on all of the (ever increasing amount of)
adverts on these sites?
My opinion: Yes they will, the entire Facebook community won't start connecting remotely to the site. Numbers will stay up and the plug-ins to help distribute your information will simply be used as widgets on other sites making it a little easier to quickly check what is going on in the SocioSphere.
I will most definitely keep you all posted, but please let me know your thoughts.