13 May 2008 | Team Tamar
Microsoft launches rival to Google Sky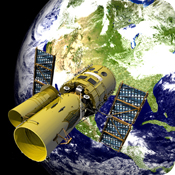 Ever dreamed of going to space? Haven't we all? Well the dreaming is over, Microsoft launched its WorldWide Telescope yesterday and it is rumoured to be similiar to Google Sky. Google Sky is of course part of Google Earth that allows users to explore space and other galaxies and it is powered by photographs from the Hubble Space Telescope.
Microsoft's new offering however allows users to see the same images as scientists at NASA because the images you will see are from the Hubble Space Telescope, the Chandra X-Ray Observatory
Center and the Sloan Digital Sky Survey among others.
Even the scientific community is excited about the new software. According to Roy Gould, a researcher at the Harvard-Smithsonian Center for Astrophysics: "Users can see the X-ray view of the sky, zoom into bright radiation
clouds, and then cross-fade into the visible light view and discover
the cloud remnants of a supernova explosion from 1,000 years ago." He also stated his enthusiasm about the implication of the software in a statement saying : "I believe this new creation from Microsoft will
have a profound impact on the way we view the universe."
Bill Gates explained the importance behind the WorldWide Telescope in a statement : "The WorldWide Telescope is a powerful tool for science and education
that makes it possible for everyone to explore the universe.Our hope is that it
will inspire young people to explore astronomy and science, and help
researchers in their quest to better understand the universe."
Why not go ahead and see what all the hype is about!