1 May 2008 | Team Tamar
Google's new skins illustrate what Google has to offer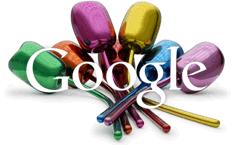 In a bid to bolster the appeal and spur more customization of it famously
white homepage Google has unveiled a choice
of designer backgrounds (skins). The designs range from fashion designer Oscar de la Renta to Rolf Harris the Australian entertainer
and Coldplay (who have allowed Google to use some of the cover art from their
new album Viva La Vida).
The customizable Google home page isn't anything new. Google started with it
almost 3 years ago by offering users the ability to customize the page to
include stock quotes, weather forecasts and other features. Skins where then introduced
last year but they consisted of fairly simple landscapes. The name of the
custom home page is "iGoogle"
and along with e-mail it is its fastest growing service.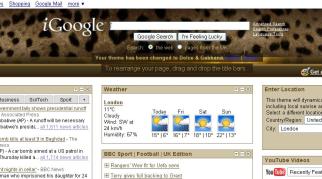 While being very nice and pretty, of course the real motivation behind the new graphics is to boost awareness of Google's wide range and ever growing list of services.
Google has evolved from being merely a search engine into a site that in addition to search offers
e-mail, video, news, photo sharing, instant messaging, shopping and mapping
services.