17 April 2008 | Team Tamar
Ask.com providing some rather handy tools!
I am quite the Ask fan and recently there have been some rather useful new features added, including statistics on how many people have visited the site, which keywords drove them there and you can even compare a number of sites' traffic!
These functions are available to us (here in South Africa), but it would seem they aren't available to UK users which is a little odd, but I am sure they will start rolling out there soon. Compete.com powers the analytical side of things and at present their information is rather limited but in time it will rectify itself I'm sure.
Here is what we see here in Cape Town:
There are two tabs in the pop-up window, preview and statistics and this is where it differs from the UK, we can see the tabs where they only see a preview of the site.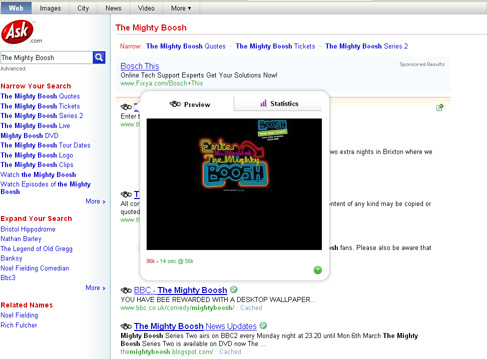 Here is the second screenshot that show how many people have visited the site: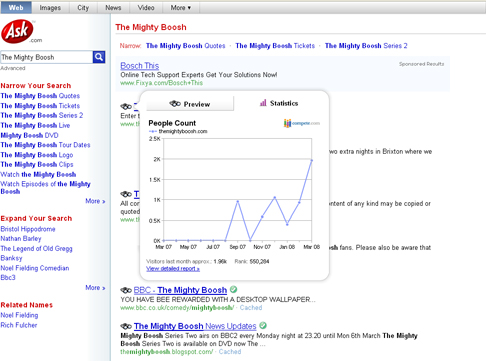 At the very bottom of the pop-up window there is another link that takes you to Ask's analytics page for more information on the site and you can also compare it to up to four other sites!
It also displays the main keywords (up to 5) that drove traffic to your site. I will play around with it a little more and keep everyone updated on any new developments!