17 March 2008 | Team Tamar
Microsoft finally opening up their Windows
It was only last month that we saw computing behemoth Microsoft receive yet another fine, for failing to adhere to EU laws regarding open source protocol. This most recent penalty brings the total to a quite frankly staggering sum of €1.7 Billion, most certainly not your average slap on the wrist! So will this most recent development finally signal a new era in Microsoft's open source policy, or will its established culture and entrenched legacy prevent change.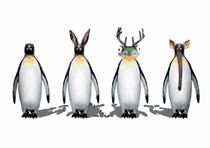 We know that its not going to be easy, the culture of secrecy and modus operandi that renowned giants in Silicon Valley have carefully crafted throughout the 1990's that prevented 'fair' competition and in effect monopolised the industry is systemic and runs deep into each companies make-up.
However the 'goal posts' are being moved and now rather than eliminate competition, these companies are embracing opensource values. Open collaboration has become inextricably linked with success in this ever more competitive arena, and surprisingly the rhetoric currently coming from Microsoft's top brass certainly seems to be in agreement: "we have been through a 10 year battle and I don't want it to turn into a 100 year war".
But before developers world wide get too excited, the actually scale of this change is relatively small. Yes there have been steps in the right direction, the most notable of which being Ray Ozzie appointed chief architect in place of Bill Gates. Nevertheless the cultural cleavages associated with the old guard and the companies past dominance, are attributes that are very hard to break down – especially as taken 30 years for them to harden. But as with all predictions, it will be left for time to decide the fate of Microsoft's willingness to embrace open source.