6 February 2008 | Team Tamar
The low down on some exciting Facebook developments.
There have been a couple of new Facebook developments and instead of posting separate blogs I have simply combined them for one bumper read.
Firstly, if you have been watching television recently you might have seen the latest of the iPhone adverts. In these adverts they continue their trend of showing noticeable brands on the iPhone during advertisements and the new campaign is no different. The adverts show users browsing Facebook on their iPhones and it is also the first time that Apple have used a website in one of their adverts. One slightly odd factor in the new advertising campaign is that there is no mention of the all new 16GB iPhone that has just been released, great publicity for Facebook though!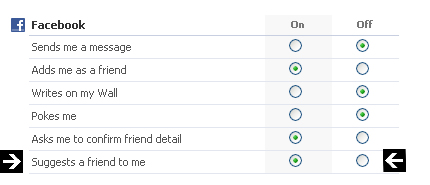 And secondly, are you struggling to keep up with your colleagues and mates when it comes to the great Facebook friends race? Fear no more, Facebook has added a new feature that suggests friends to you! As if hundreds of people creeping up from your past wanting to add you isn't enough, now you really can meet new people and expand your network.
It is an interesting new feature and I am just sitting back at the minute waiting for new friend suggestions to come rolling in!