19 December 2007 | Team Tamar
Google's yearly 'Zeitgeist'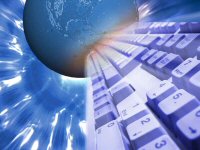 Every December, Google releases information that they compiled over the year containing information about the most used searched terms. This compilation is known as the Zeitgeist.
The Zeitgeist is a look at which search terms people are typing into Google most often and which terms are increasing or decreasing in usage. Every year hundreds of companies make use of this information to help plan there SEO strategy, but this year Google sprung a surprise. Google released the most bizarre set of results which was criticised as useless by some.
Some of the more useful results came from the 'Newsmaker' category (one of the four Zeitgeist categories). The number 1 search in this category was "American Idol", number 2 was "YouTube" and number 3 "Britney Spears". The more useful ones were "I-Phone at number 6 and "Iran" at number 9.
The overall picture painted by this years Google Zeitgeist was that Google users were obsessed with celebrities and technology during 2007. The information might not have been useful to some, but still a good read to many.