22 November 2007 | Tanya Goodin
Being sociable…
I spent the day on Tuesday throughly immersed in the world of social media. The day kicked off at The Hospital in Covent Garden chairing a roundtable on the role of social media in a digital marketing strategy. Jay Stephens from MySpace attended along with Megan Powell from Evans, Simon Roberts from Lloyds TSB and Stephen Scott from Airmiles, all Tamar clients.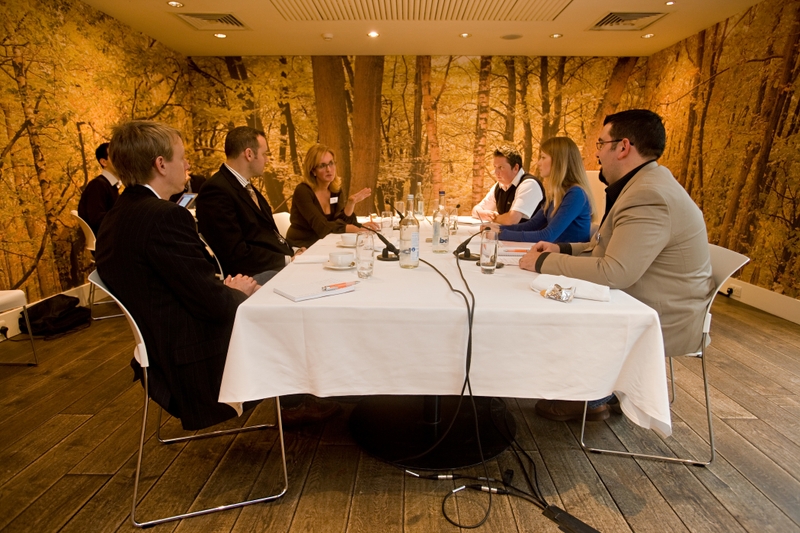 What was fascinating for me was that my long-held preconception that brands are frightened of social media was completely challenged. It seems it a lot less about fear and a lot more about blind ignorance. As Stephen Scott said "if most Marketing Directors knew what was really going on in social networks they would be frightened – but they don't".
Marketing Week is covering the rountable in their social media supplement, out next week so I won't give too much way, suffice to say that even though we had brands representing sectors as diverse as financial services, retail and travel we found that all the issues and challenges they face in trying to integrate social media into their marketing plans is very much the same.
After the roundtable I presented Henry Elliss from Tamar and Natalie Minor from facebook talking about social media – and more specifically facebook's recent advertising platform innovations – to our Insight event audience. It was a great afternoon and as always Natalie's enthusiasm for facebook really won everyone over.
The day finished off at the Grosvenor House Hotel for the Marketing Society Annual Dinner. By this stage I was literally nearly face down in my soup asleep with the combination of jetlag from China and the packed day but Dara O'Briain was the entertainment and he jerked me wide awake – brilliant as ever!