16 October 2007 | Tanya Goodin
SMX Social – any questions?
Starts today! What do you want to know?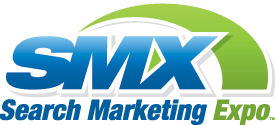 Go on, what do you want to know about Social Media? Send us a your questions and we will get Henry to ask on your behalf! Speakers are from Stumbleupon, del.icio.us, Wikipedia and more!
Key topics include:
Social Media Marketing Essentials
Linkbait – Chumming for Traffic on Social Media Sites
Extra! Extra! The Social News Sites
A Marketer's Guide to Social Bookmarking & Tagging
Effectively Leveraging Social Networking
Evangelist – The Marketer's Role in SMM
So contact us in the usual way and we will see what we can find out.
Watch out for Henry's live updates from about 2pm UK time (conference is in New York) as long as their WI Fi is sorted out!