5 October 2007 | Team Tamar
Microsoft to shift Office online
is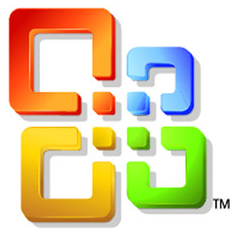 Microsoft aiming to compete with Google Documents Online?
Microsoft are trying to take on Google's online dominance after taking the first step in extending its Office software to online use.
This comes after Google's recent development of online applications ranging from spreadsheets to word processing. As Google still doesn't offer a complete alternative for Office users, in the long term Google Documents could pose a threat to the Silicon Vally giants.
However the new Microsoft software will not be aimed to replace MS Office and according to David Smith, an analyst at Gartner, "They're not going to push the envelope." He added that the move seems to be "conservative" but also akknowledged that it is an "important first step" for Microsoft.
Some of the new feature will let users upload documents onto a remote server to be accessed from anywhere which will allow users to read and edit their documents. It will also allow other users to access and edit them, which is ideal for companies with multiple offices around the world.

Chris Caposella, the product manager for Office, said that even though most people already use MS Office, this is just Microsoft's way of giving their customers something extra.

Kyle McNabb, an analyst at Forrester said, "I think they're being practical about it, we don't see a lot of enterprise adoption of Google apps," this means that Microsoft doesn't need to make any drastic moves while shifting Office to the web.