29 October 2007 | Team Tamar
Microsoft post fastest revenue growth since 1999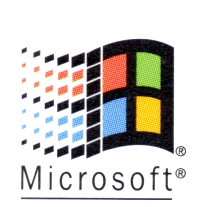 Financial postings show 27% increase on revenue on same period last year
Microsoft's latest financial postings show they have achieved the fastest revenue growth since 1999. Their third quarter revenue was $13.76bn (£6.7bn) and they also had a turnover of $4.29bn (£2.1bn) for the same period.
The announcement saw a jump in share price for the company which took stocks to their highest price in six years.
The success has been attributed to strong sales in the new operating system Vista and their hugely popular game Halo. The release of Halo 3 in turn sparked a 100% increase in sales of it's Xbox 360 video game console, shipping 1.8 million units this quarter.