5 October 2007 | Team Tamar
IBM Brings Web 2.0 Usability Features to Web-Based Electronic Forms Processing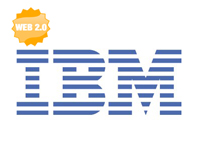 IBM releases new version of Web 2.0 based electronic forms
IBM has recently announced a new version of their electronic forms software called IBM Lotus Forms. The software allows customers to take full advantage of rich, interactive, open-standards based electronic forms that are used within a Web 2.0 environment.
IBM's new software allows for easy and quick integration of third-party software and back-end systems, saving time and money and mostly providing greater ease of use and seamless integration.
The biggest advantage of the IBM's software is that it allows for customers to extend their business operations outside of their firewalls, making it simple to create, fill out, sign and submit data forms via a Web browser without any additional software.