24 October 2007 | Team Tamar
How to guess what people search for on Google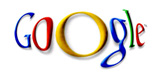 First check Google tools

As we all know, the first step in any SEO project is understanding the keywords of the clients – what are the most popular searched terms related to the clients' products. This mainly involves researching the terms, the words people actually type in when they are looking for the "object" of their search.
Since Google is the most used search engine, and since Google does not reveal the list of the key-terms people search, we all try to make educated guesses about search terms as they relate to products. This is a mix of common sense, what would you search for, and PPC tools and stats from the likes of Overture, Miva, and Trellian for example. Remember they all are partial stats of PPC agencies and should be used as an indication of search trends and keyword popularity rather than absolute gospel truth. Beware of relying too heavily on them and remember your customers and what they would search for.
Another tool is Google, which gives no exact figures but it provides tools to point us in the right direction and Google Analytics and Webmaster Tools definitely help.
Recently Google has improved its Statistics/TopSearchQueries on Webmaster Tools and now you can check up to six months and show the percentage of the top 20 queries from which users clicked through to your site – better than nothing. Plus all the stats are downloadable in CSV format.
The only proviso is that both Analytics and Webmaster Tools doesn't give you information about the keywords for which you are not ranking. But don't worry check out Google Trends: where you can see the seasonal trend search of keywords and check difference of plurals. For example, what's most searched: "credit card" or "credit cards"? The Google trend tool will tell you.
Lastly there is the AdWords Traffic Estimator which shows you the number of clicks per keyword if it is ranking in positions 1-3 on Google Adwords.


But this also helps to understand the number of impressions (or numbers of search) for the chosen keywords will have. How? Google gives you the number of clicks according to the real number of impressions of the keywords multiplied by a "x%" factor which is related to the percentage of people that click on the first 3 ads of Google Adwords. Applying a reverse calculation process – we can guess the number of impressions. But what is the"x%" factor?
Watch this space and I might be able to tell you.