29 October 2007 | Tanya Goodin
Baidu still leader of the pack in China
Search giant continues to dominate Chinese market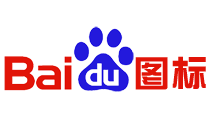 Chinese search engine Baidu announced on Friday that its third quarter profits have more than doubled, despite Google's attempts to expand in China.
In a statement, Robin Li, Baidu's chairman and chief executive said "During the third quarter, we saw solid revenue and earnings growth driven by an increase in user traffic and active online customers".
According to Beijing- based research firm, Analysys International, Baidu's revenue has increased from 57,6 percent in the second quarter to 60,5 percent at the end of the third.
Google was however in second place with a growth of 2,7 percent following its growth from 21 percent to 23,7 percent from the second to the third financial quarter. Yahoo! China ranked third with a total revenue of 10,4 percent. This only further demonstrates the Chinese search giants' dominance in its own backyard.