13 September 2007 | Tanya Goodin
Planting trees
A few of us from the Cape Town office headed out to Vuyani this
morning to plant some trees. Jason and Costa from 'Organic Greens' followed
us to the school and brought with them nine large indigenous trees to plant around the classroom and the jungle gym.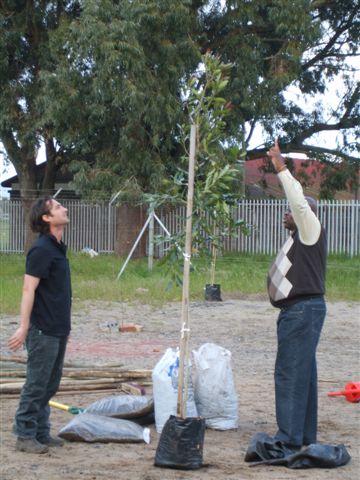 Mahlubi (the headmaster of Vuyani) helped
us choose the spots for the new trees and we soon had the holes dug and the new
trees in the ground.